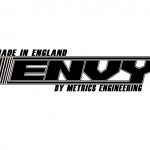 ENVY Wheel Hubs
For over 30 years, Metrics Engineering have been the number one billet hub manufacturer in the uk producing up to 19000 hubs a year for a world leading motocross wheel distributor here in the south west.
With our extensive design and manufacturing experience we are proud to launch the Metrics Engineering 'ENVY' hub. We have been redesigning all types of hubs for over 20 years and the 'ENVY' is a hub that combines aspects of all our previous 2-cross designs resulting in a strong but light hub. As with our previous designs the 'ENVY' needs only one length spoke for easier wheelbuilding. It also features a unique design with tubes and spacers (made from 7075T6) to allow easy bearing exchange without causing damage to the bores.
Please enjoy our gallery and get in touch via email or any of our social media platforms.
FOR DIRECT HUB SALES CONTACT INFO@METRICSENGINEERING.CO.UK
FOR SPECIALIST WHEEL BUILDING SERVICES AND SALES CONTACT 07795833078